Last Updated on March 8, 2023 by Kravelv
Renovating your kitchen is an exciting project, as it's one of the most important rooms in your home. However, with great reward comes great responsibility. Before you transform your kitchen into the oasis of your dreams, there are five key considerations you should keep in mind to ensure that your renovation goes smoothly and leaves you satisfied with the results.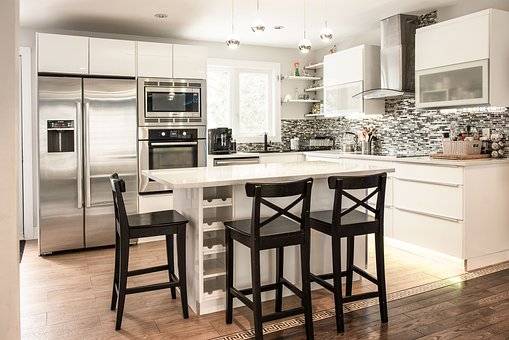 1.  Budget
It's important to consider how much you want to spend on your renovation before shopping for materials or hiring contractors. If you don't have an exact number in mind yet, take some time to research the average cost of different materials and services that you may need for your project. This will help you better understand how much money you should allocate for each aspect of the renovation. You should also leave extra room in your budget for unexpected costs. These are common in any large-scale home improvement project, so it pays off to be prepared.
2.  Choose a Design Style
Take some time to research different design styles and think about what style suits you best. Once you have decided on a style, you can start thinking about materials, colors, fixtures, and other elements that will bring this style together in your kitchen design.
3.  Materials
Kitchen materials come in all shapes and sizes, from wood flooring and countertops to cabinets and appliances, so choosing materials that will complement your lifestyle needs and aesthetic preferences is essential. Knowing the difference between Quartz & Quartzite is also a good idea.

Try looking at different samples in person to get an accurate idea of the color and texture of each material. Additionally, prioritize quality over quantity. It's better to save up and buy high-quality materials once than replace them later due to poor craftsmanship or wear and tear over time. Choosing high-quality materials also ensures they will last longer and add more value if you decide to sell your home.
4.  Hire Contractors Wisely
Not all contractors are the same when choosing professionals for your renovation project. Look for ones with experience in both kitchen renovations specifically as well as remodeling projects in general. You should also ensure that their insurance coverage is up-to-date, ask for references from previous clients, and read online reviews if available.

This will give you an idea of what kind of service they provide and whether or not they deliver quality results every time. Ensure all contractors have signed contracts outlining their responsibilities and duties. This protects both parties involved if something goes wrong during the job or if additional work needs to be done outside what was initially agreed upon by both parties.
5.  Lighting
Strive to choose lighting options that will fit with the overall aesthetic you are aiming for while also providing enough illumination to meet the needs of the space. Subtle accent lighting can bring a warm, inviting feeling, while bright overhead fixtures create a more cheerful atmosphere. Remember to keep each fixture type's energy efficiency in mind as well since that can help reduce utility bills.
Kitchen renovations can be an exciting endeavor, but they come with many important decisions, from budgeting considerations to material choices and contractor selection, so make sure you research each step before diving into anything too quickly. However, with careful planning, any homeowner can achieve their dream kitchen without breaking their bank account or back.