Last Updated on June 6, 2023 by Kravelv
The porcelain stoneware collections produced by Ceramiche Refin, an Italian company active in the industry since 1962, represent the perfect synthesis of aesthetic refinement, technological innovation, and maximum versatility. The porcelain tiles are made entirely in Italy and are an expression of green and eco-friendly philosophy. The collections take inspiration from various natural materials, such as wood, stone, and marble. They can give a fresh look to any environment, from outdoor to indoor spaces.
At Refin, "Made in Italy" does not only mean style. It represents a productive model that combines work ethics, manufacturing tradition, and Italian culture. In addition, the pledge to protect the environment, which is the legacy we leave to future generations, is one of the fundamental values underpinning Ceramiche Refin.
Today, the company offers a wide range of porcelain tiles solutions for residential and project-planning destinations. Venice, with its history and its own fascination, becomes the protagonist of an unprecedented collection with a gracefully vintage accent called Canal Grande. It reproduces the same depth and three-dimensionality of motorboats and Venetian taxis, traditionally made of mahogany. Canal Grande is offered in two finishes, balancing tradition and modernity: Glossy and Soft.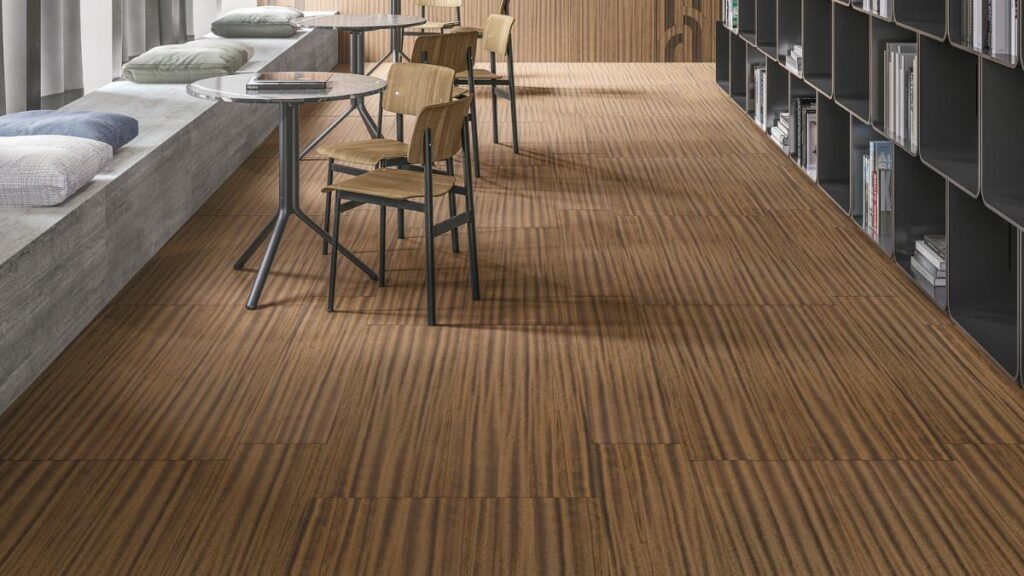 Feel reinterprets the aesthetic value of familiar material like concrete, conveying a look that is uniform and compact, almost solemn, then revealing a dynamic nature generated by seamlessly shifting earthy surfaces. It boasts an extremely contemporary character, minimalist on the one hand but distinguished by a complex materiality achieved through extensive research applied to the surface.
As concerns Sublime, it is inspired by the landscapes of Burgundy. The collection resumes a rare type of local stone of limestone origin that cannot be found today and whose quarries have been exhausted. The surface, while covered with haloes and minute details remains balanced. The compact and uniform background is furrowed with delicately contrasting veins.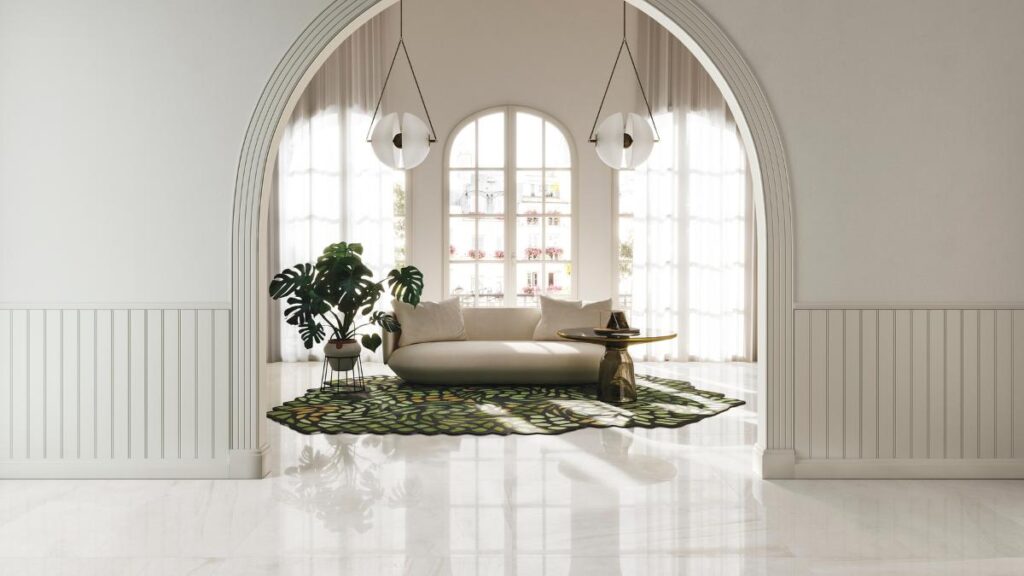 The Italian company also offers kitchen tiles. Refin's tiles are available in multiple sizes, finishes, textures, and colours. The numerous aesthetic variants offer a personal interpretation of the kitchen, customising this area of the home to make it even more flexible and social.
Finally, one of the company's latest innovations is its Large Format Porcelain Tiles. These large slabs are perfectly integrated into the wide range of ceramic products that are already offered by Refin Ceramics. Each slab is the result of a perfect combination of aesthetic research, technique, and technological avant-garde. The new 120×278 size represents the ideal product for use on walls in both private and public projects.