Last Updated on April 9, 2023 by Kravelv
The roof of a summer house is one of the most important design factors, as it not only adds to the aesthetics but also provides protection from the elements. Summer houses come in all shapes and sizes, with different types of roofs that offer varying levels of protection. From traditional sloping or pitched designs to modern flat roofs, there are plenty of options available for those looking to add a unique touch to their outbuilding.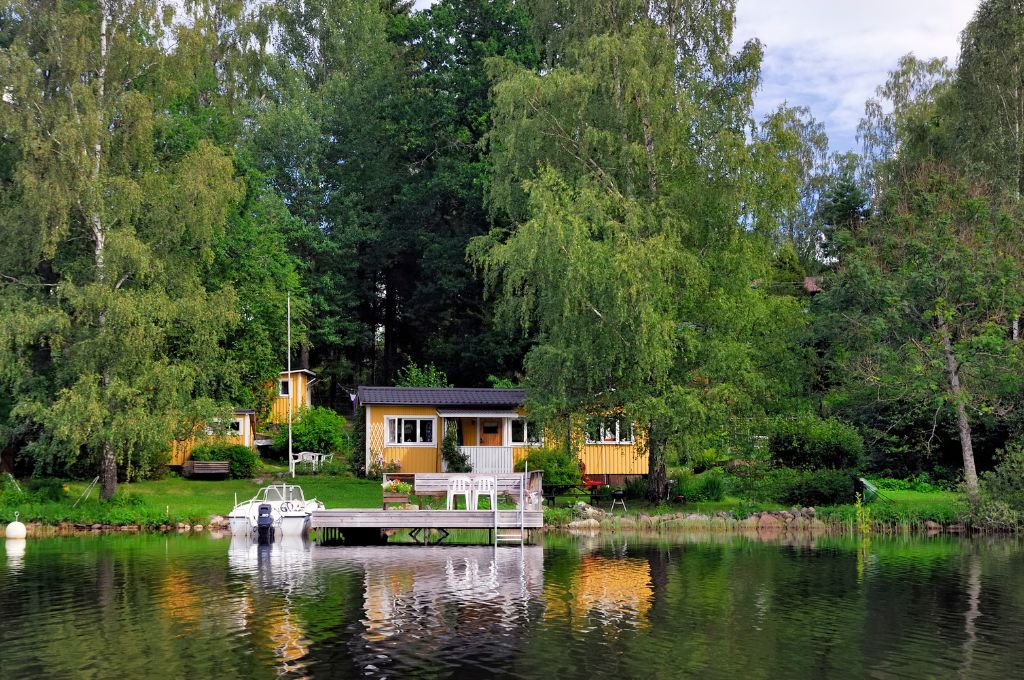 During this article, we will explore some of the common Summer house roofing ideas and discuss their advantages and disadvantages. We will also provide design advice and styling tips to help you choose the right type for your purposes.
So, let's learn more.
Pitched or Sloped
The most popular type of roof used on a summer house is a pitched or sloping design, which helps shed rainwater away from the building. This traditional style creates a more classic aesthetic and provides good protection against the elements. However, pitched roofs can be more expensive to install and maintain than other types of roofing.
It all depends on your budget and the weather conditions you experience. Both these should be factored into your choice.
You might want to either match the roof shape to that of a neighbour or to the shape of your house roof. By doing so, you will find that many will have sloped sides, as this tends to be the most traditional option in most places.
Flat Roofs
Flat roofs are becoming increasingly popular for summer house designs due to their affordability and low maintenance requirements. However, they do not provide as much protection from the elements as a sloping or pitched roof.
If you want your summer house to be as stylish and as protected as possible, you may want to consider adding drainage features such as gutters or downspouts.
One good thing about flat roofs is that you could consider growing plants on top of the summer house which would be in keeping with the look of your garden and help it blend in with the scenery.
On a practical note, you will need to regularly inspect a flat roof to ensure that it is not leaking in. They do tend to gather water rather than direct it away from the summer house as a sloped roof would do.
Gabled
Gabled roofs are another option for the design of your overall structure. They provide a more traditional look and offer better protection from the elements than flat roofs. They are also usually easier to install and maintain than pitched designs.
It is good to have this option but most people tend to be choosing between either sloped or flat. There are more major implications between these two alternatives. Think about the amount of rain or snow that you get, depending on your location, and assess just how much protection your summer house will need.
When making your decision, consult those who have the experience and knowledge, as they will be able to guide you in the right direction.
Also Read:
Climate Considerations
When choosing the roof for your summer house, you should also take into account the climate and weather conditions in your area. If you live in an area that experiences strong winds or heavy rain, a pitched or gabled roof may be more suitable than a flat one.
Additionally, if you want to add some extra style to your home, there are various materials and colours available for you to select from.
Conclusion
With so many different roof designs available, it can be difficult to know which one is right for your summer house. However, by taking into account the climate and weather conditions in your area in addition to your personal preference in terms of style, you should be able to find the perfect roof for your garden setting. With the right design and materials, you can ensure that your summer house is both aesthetically pleasing and protected from the elements.