Last Updated on May 5, 2023 by Kravelv
3D Architectural rendering is the task of creating a three-dimensional image of the proposed architectural design. With a three-dimensional architectural plan on the floor, the purpose of an architectural rendering is to illustrate a realistic experience of what a room or building looked like before it was built. Architectural imaging software can result in more complex and attractive designs that accurately reflect project intent before the physical work on a project begins.
Types of 3D Architectural Rendering
Interior renderings
Exterior renderings
CG panoramas
Virtual tours
3D animations
Advantages of 3D Architectural Rendering in Real Estate Industry
Easy to explain:
The virtual environment has enabled real estate agents to imbibe confidence in the clients' trust. 3d rendering designs are the best medium for communicating ideas behind complicated projects and delivering results in a clean, readable form.
Visualizing Future Projects and Changes:
Another ideal option for 3D rendering is a project in the planning stage or not yet finished. Architects, builders, dealers, and other professionals often use 3D visualization to explore the possibilities. Thanks to the flexibility of 3D rendering, you're always only a few clicks away from the specific change or new perspective you need.
Exceeding All Client Expectations:
With 3D imaging, this isn't very difficult to achieve. The practices and technology behind it allow you to be faster and more profitable than others and still bring something innovative to the table. This level of professionalism and expertise will impress even the smartest of clients.
Conveying the spaces with no miscommunication:
3D rendered floor plans have a good hand on the aesthetical understanding and give the product its structural strengths, wrapped up with the most alluring sights. The best captivating and competent resultants are then finalized with no miscommunicated design intents.
Stunning Accuracy and Precise Measurements:
Rendered floor plans wouldn't be possible without the progress made in visualization technology. Thanks to advanced systems, floor plans have gone from paper and pen measurements to online calculations and 3D displays. This control is never more evident than in the case of architectural renderings.
Offers the best marketing and sales strategies:
One of the most noticeable benefits of 3D rendering is its unique ability to maintain marketing and branding consistency over time. With 3D rendering, you don't have to hire photographers, designers, decorators, and lighting specialists for an expensive set of photos that are taking place on the spot. You use the available color schemes internally for any new 3D visualizations for future marketing campaigns.
Cost-effective for the clients:
3D visualization software makes the process more accessible. Designers can now make changes with just a few clicks. This means less money to spend on adjustments. The money saved can be used for other essential aspects such as marketing. Through the 3D visualization of the interior design, the buyer plays an active role in the design process and at the same time fulfills the requirements.
With 3D architectural drawings, you have complete control over both exterior and interior lighting. It facilitates clear communication and understanding by providing stunning 3D visualizations of every project and plans you share with clients, clients, and other stakeholders.
=================================================================
Author Bio: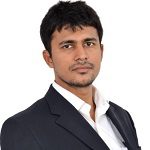 Rahul Agarwal is the Co-founder & Chief Business Officer at Styldod, where he has taught a computer to do interior design! Styldod provides the most hassle-free & inexpensive virtual staging solutions for real estate agents so they can sell their listings faster, and for higher prices. Rahul was also a co-founder of Mebelkart. He's your everyday IIT Kanpur nerd who pushes the boundaries with his innovative entrepreneurial stints and is also a sound startup investor & advisor. Rahul attributes his success as a professional to the discipline he has learned from his district hockey days, being a swimmer and a gym enthusiast.